Reading time:
2
minutes
Prayer journaling is something that I love to do. I find it so helpful to be able to look back and see what prayers were answered and which ones weren't. But, as with many things in life, sometimes it can be hard for me to get started! The following three ideas will hopefully help you get started on your own prayer journal journey:
Make a Prayer List – Who and What
This is a simple way to keep track of the people and things you want to pray for. This list can be divided into sections like "Family" and "Friends" or by topics like "Health" or "Finances." Here, you can list the person's name, what they are going through and why you are praying for them (i.e., their situation). Also, write down when you started praying for this person or subject and when it was resolved so that later on when you look back at your prayer journal entries, all of your answers will be right there in front of you!
Praise & Thanksgiving – God is Good
This section of your journal can be used to remember all the things that God has done for you in the past. You can write down prayers that have been answered, or look back at times when God has provided for you. Remembering these things will strengthen you during difficult times, and remind you of how good God is! In the end, we know that our Savior has everything under control, so it's important to remember this as well!
Blank Pages for all the Feelings
As we all know, feelings are important. They are a part of us, and they are okay to have. Sometimes they can be hard to express, but it's important to remember that God is always there with you and he can handle anything you throw at him.
In order to make sure that no feeling goes unrecorded in your prayer journal, I recommend using a section with blank pages for this purpose. By using these blank pages you can let your pen fly free without worrying about how best to write down what's happening inside of you; simply write whatever comes into your mind at the time!
Prayer journaling can be helpful!
Prayer is a way of connecting with God, and prayer journaling is one way to communicate with God. It may seem silly or pointless, but he hears you even if you are writing rather than talking out loud. Prayer journaling can also help you remember to pray for the people that mean the most to you, especially those who are struggling or undergoing hardships in their lives. By keeping track of your prayers for others, it allows them to see how much they mean to others as well as giving them peace knowing that their friends and family are thinking about them often. Lastly, prayer journaling can help remind us all of all the good things God has done in our lives!
Conclusion
Prayer journaling is a great way to keep track of your prayer life and the things that matter to you. I hope these Prayer Journal ideas were helpful for you and that they can be helpful to find a system that works best for you, but remember: the most important thing is to pray in whatever form it might be!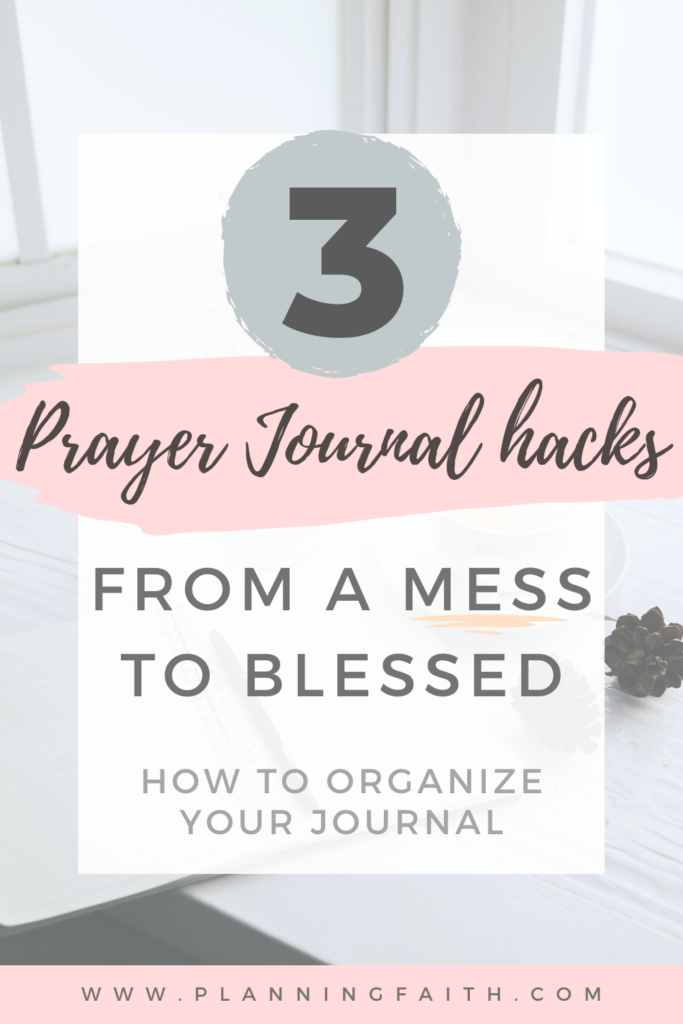 Products that could be related to this post: Prayer Journal Insert A5, Mini Prayer Journal Bundle